01 | 04 | 2023
CES 2023 – Metalenz to Participate in EMD Electronics Tech Talks
EMD Electronics, the U.S. and Canada Electronics business of Merck KGaA, Darmstadt, Germany, has organized a slate of Tech Talks showcasing technologies and applications for advancing digital living with senior executives and invited industry experts and partners at the 2023 Consumer Electronics Show (CES).
As part of this special programming, Metalenz has been invited to participate in the panel, "Digital Optics & the Metaverse: Hardware That Opens the World Up to New Virtual Worlds".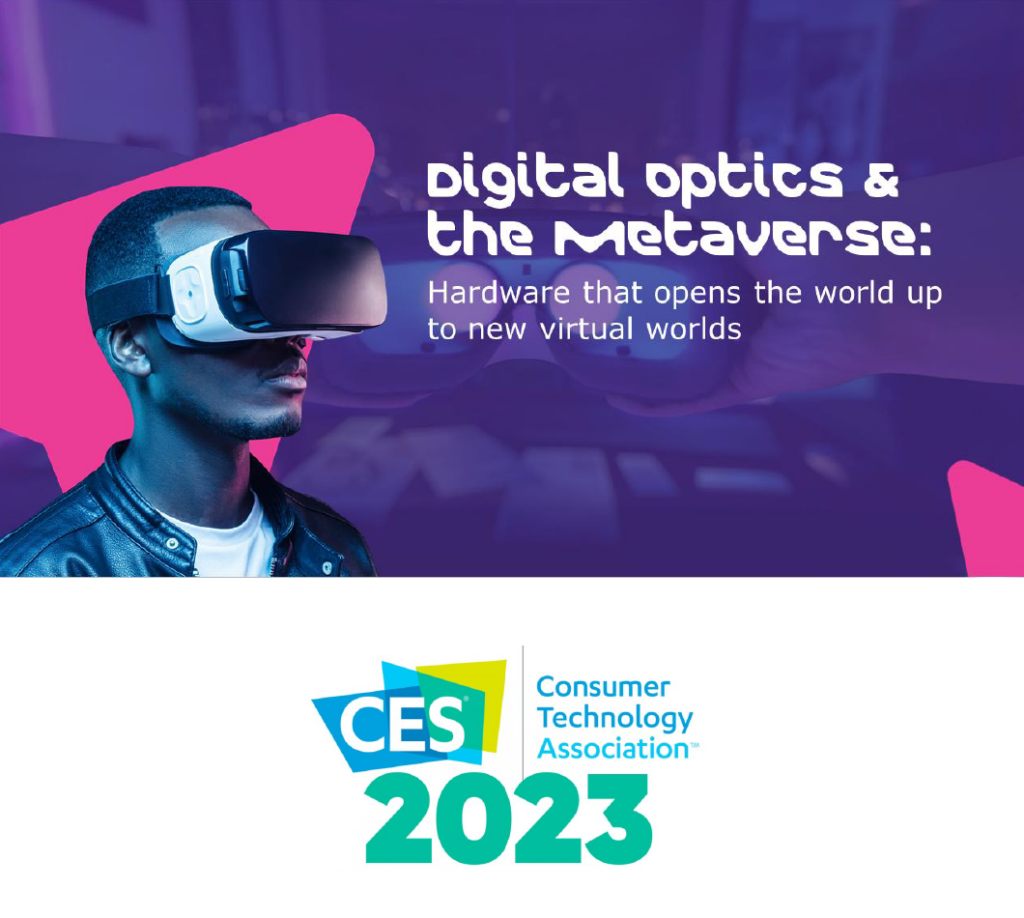 About the event
Today, users access the metaverse through gaming headsets and smartphones. As innovation of VR, XR and AR create new possibilities for the metaverse for those not only deep in the discipline, but also for the average consumer's everyday life – the usability, comfort, and seamlessness of the hardware and the technology will be key to mass adoption. In this Tech Talk, Lars Johnsson, VP of Product, Sales & Marketing at Metalenz will join experts Richard Harding, Jacob Woodruff, and Julien Wu of EMD Electronics to discuss the material and device innovations- to create lighter, slimmer devices, improved optical experiences, increased computing power, and improved energy efficiency – all of which are making this future a reality for the masses.
Johnsson will discuss how innovative optical metasurfaces from Metalenz can enable next-generation 3D sensing capability with significantly improved performance and precision as compared to conventional optics. In addition, Metalenz provides new information to machine vision systems by shrinking complex sensing devices to mobile form factors and price point for the first time.
Schedule
January 5th, 2023 2:30 p.m. PST
Digital Optics & the Metaverse: Hardware That Opens the World Up to New Virtual Worlds
In person: EMD Electronics Booth #9217 in the Las Vegas Convention North Hall
Online (free!): Streaming Live on LinkedIn