Orion Pattern Projectors
Meet the world's highest performing, most compact family of pattern projectors that improve every aspect of 3D depth sensing for smartphones, robots, AR/VR and the IoT.
Create virtually any dot, line, or flood pattern with an ultra-wide, >150º field of illumination.
Orion pattern projectors are designed to convert the photons emitted from an array of laser emitters (VCSEL) into a high contrast dot or line pattern. Achieving these patterns in a single, flat meta-optic allows them to be easily integrated into a variety of 3D sensing platforms that can meet the requirements of mobile, IoT or robotics applications, both for time of flight and structured light applications.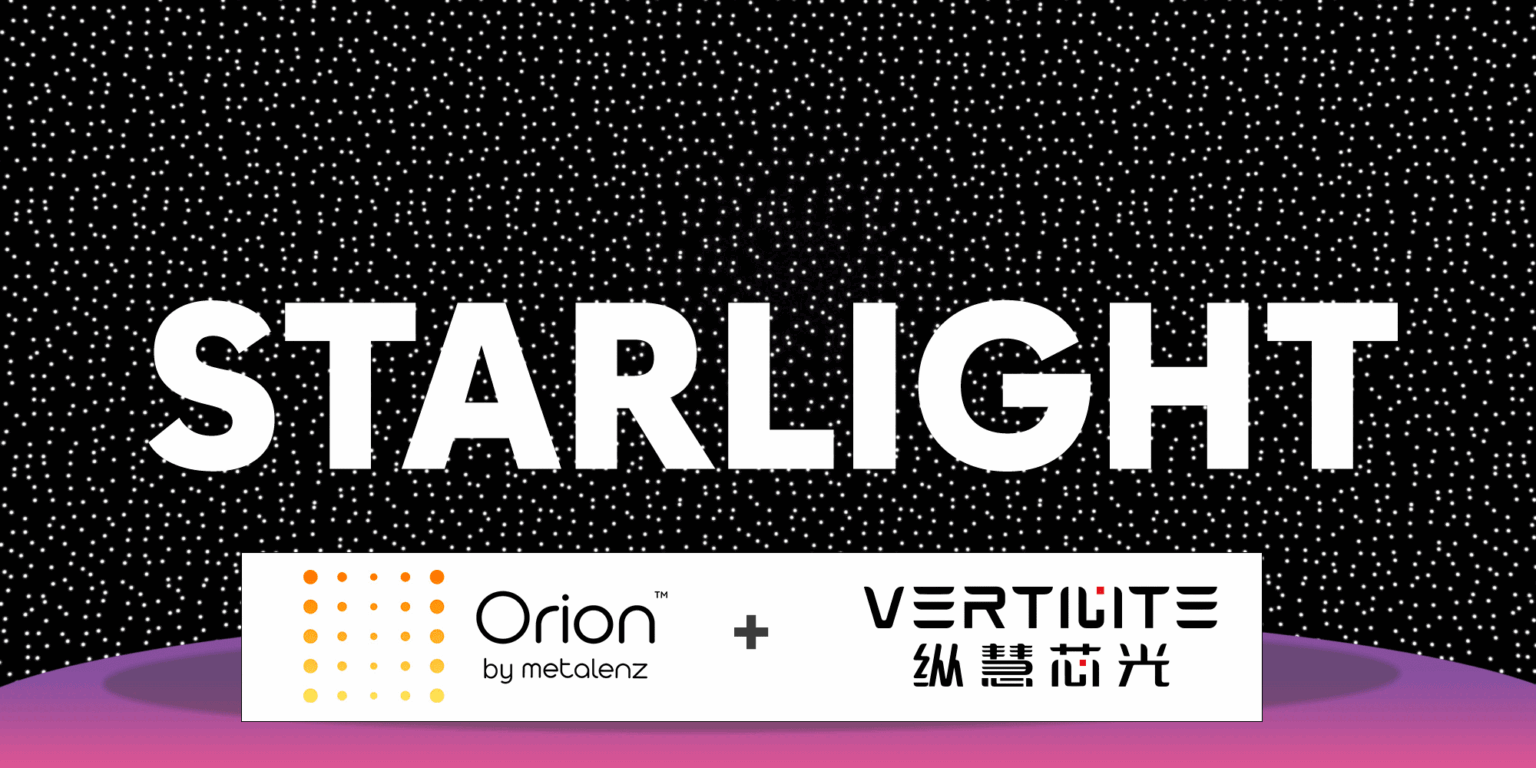 The Starlight projector consists of a new, wide field pseudorandom dot pattern meta-optic from Metalenz ("Orion 18K") paired with a pseudorandom VCSEL from Vertilite ("Dolphin"). The Starlight projector is the most compact, high performance, low cost structured light solution available for 3D sensing systems, catering to a range of applications including face authentication for smartphones, contactless access control, security, gesture recognition, obstacle avoidance, and automotive in-cabin monitoring. Generating ~18,000 dots in a pseudorandom pattern at 940nm, Starlight uses the Orion 18k meta-optic to collimate and diffract the light coming from 391 VCSEL emitters arranged in a pseudorandom array. The Orion 18k meta-optic dot pattern provides class leading power per dot with high contrast, making it suitable for use under any indoor/outdoor lighting conditions.
Combine the function of five optical elements into one meta-optic.
Orion pattern projectors consist of a single meta-optic paired with a VCSEL, wheras traditional sensors require at a minimum two and more typically 4 or 5 optical elements mounted in a lens barrel on top of the VCSEL.
Advantages of Orion Pattern Projectors
01
Simpler
Replaces a lens barrel with as many as five optical parts (refractive lenses, collimators, DOEs) with a single meta-surface optic.
02
Smaller
Consisting of only a single optical element, the Z-height of the lens is significantly reduced, so it can easily fit under any display.
03
Brighter
Higher dot contrast and smaller divergence angle ensure that light energy is used efficiently enabling high resolution constellations or at far out distances.
04
Better
Architecture drastically lowers assembly complexity and cost to drive more depth sensing sockets for user authentication and AR/VR.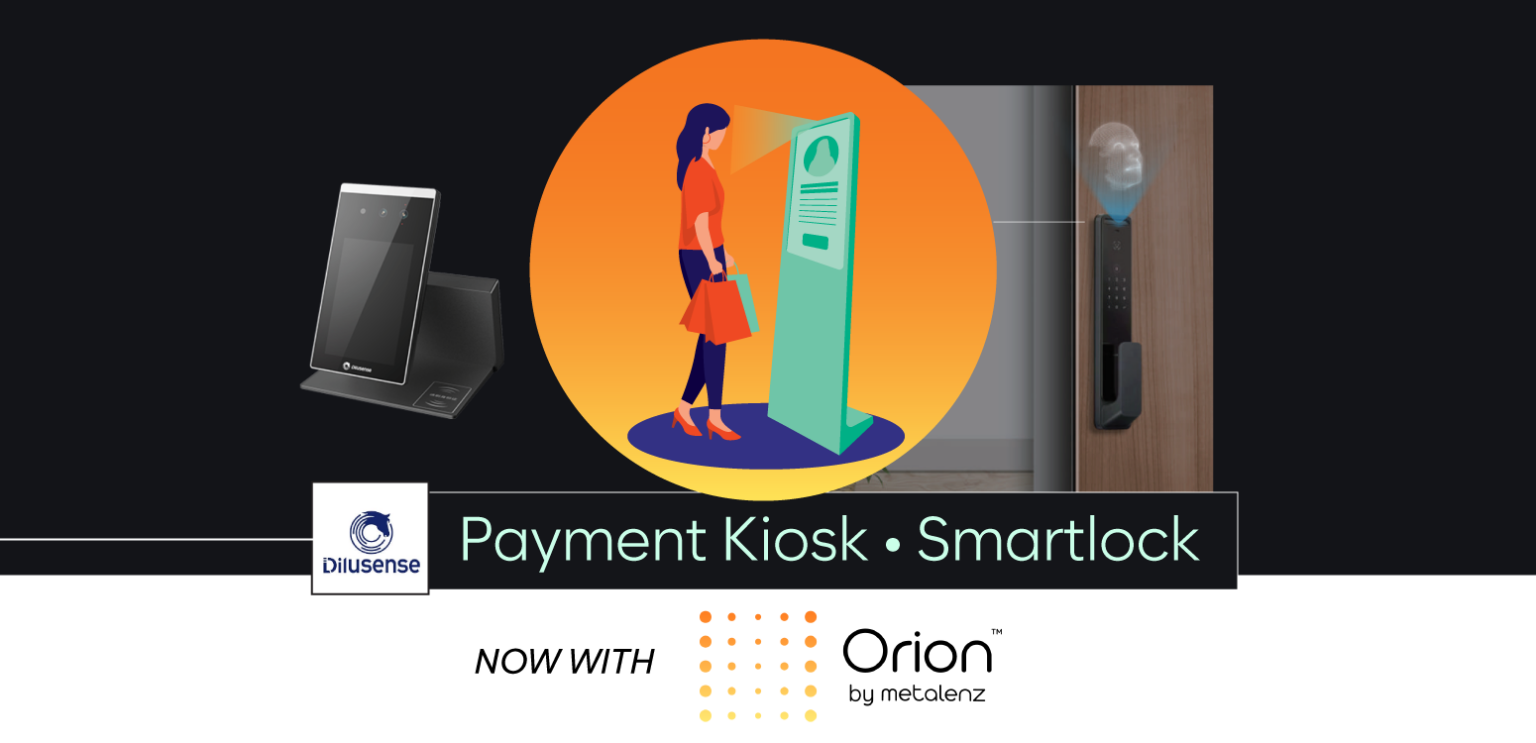 Next-generation Smartlock and Payment Kiosk systems from Dilusense leverage an Orion meta-optic dot projector from Metalenz, which enables improved structured light pattern to enhance the biometric recognition performance of Dilusense's 3D sensing systems.
Core Markets