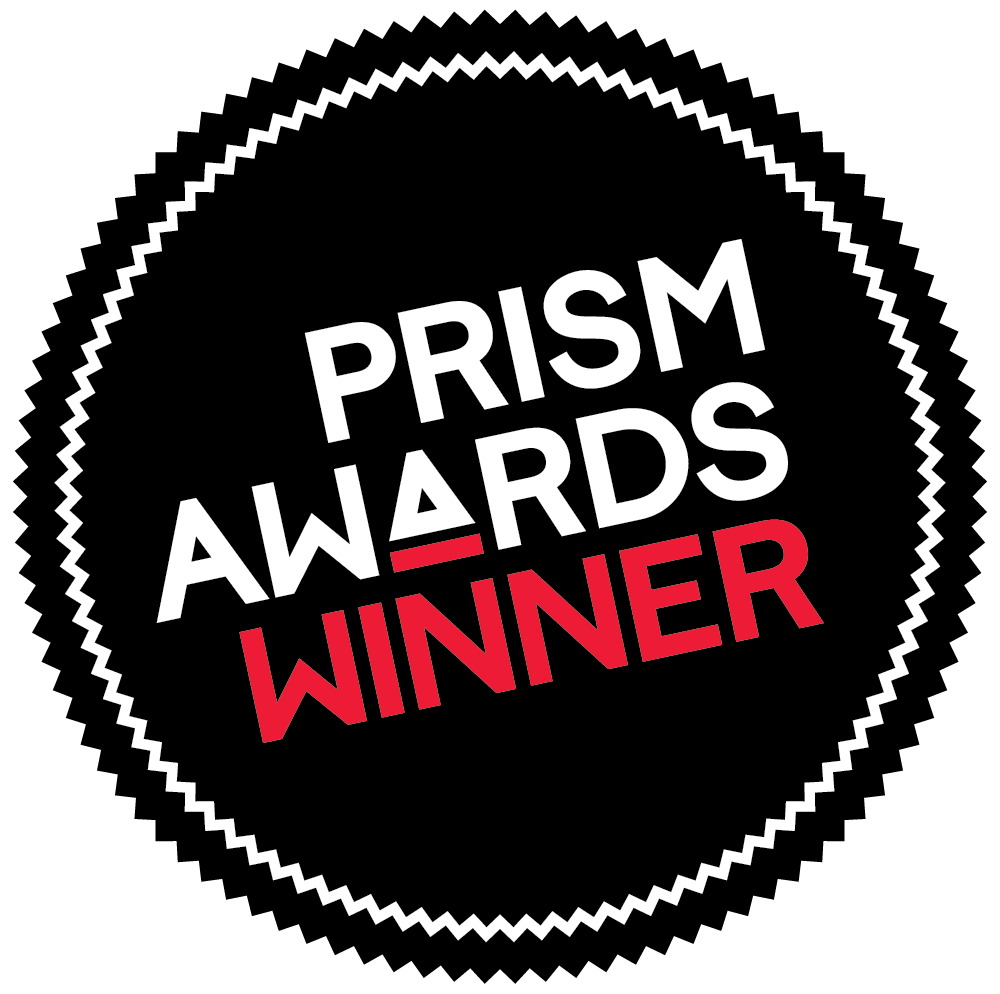 02 | 03 | 2023
Metalenz Wins 2023 Prism Award
Metalenz's "PolarEyes™" Polarization Imaging Platform takes home the prestigious award from SPIE in the Cameras and Imaging category.
San Francisco, CA – SPIE, the international society for optics and photonics, recognized the most innovative new optics and photonics products with the annual industry-focused Prism Awards. Metalenz was named winner of the Camera and Imaging category for PolarEyes, the Company's breakthough polarization imaging platform designed around the unique capabilities of Metalenz meta-optics.
PolarEyes is the world's first and only optical module that can instantly provide information about the material make-up and depth details of the imaged scene, thereby providing highly valuable, previously unavailable information to machine vision systems.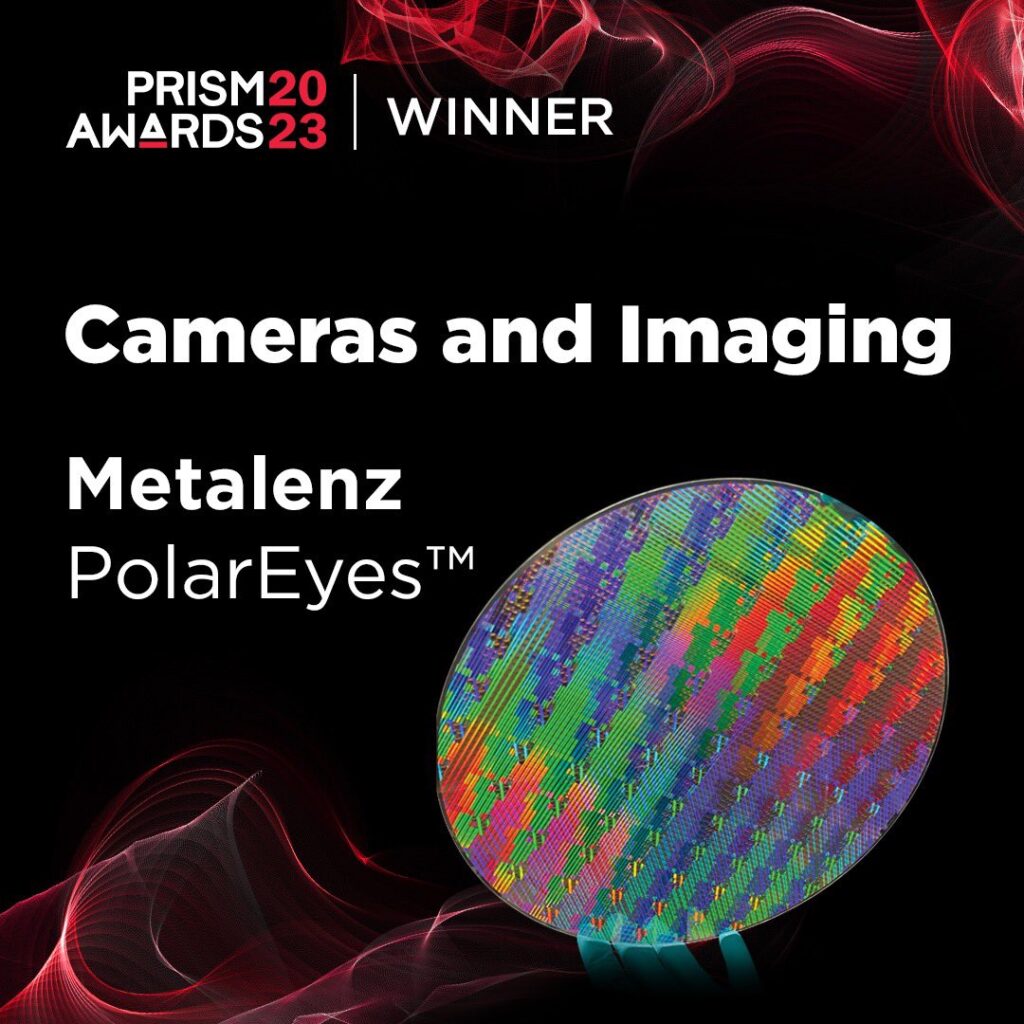 Traditional approaches to polarization imaging require a complex array of optics, waveplates and filters, resulting in modules that are too large, expensive, and inefficient for mass markets or small form-factor devices. Dr. Noah Rubin and Professor Federico Capasso demonstrated in foundational research that a single meta-optic can complete image all of the polarization information in a scene without filtering or loss of efficiency. Now, the team at Metalenz has productized this breakthrough with PolarEyes. The result is a full-Stokes polarization camera that is over 5000x more compact than traditional cameras. This brings powerful lab camera capabilities into tiny camera modules that fit into any smart or mobile device. More than a polarized meta-optic, this full-stack, system-level solution combines physics and optics, software and hardware to power machine vision systems for next-generation smartphones and consumer electronics, to new automotive, robotic and healthcare applications.
"We are honored to have this recognition from SPIE and the photonics community. With PolarEyes, we are using our metasurface technology to look beyond just solving size and performance in existing sensor modules. We are empowering billions of devices with new information that will change the way that people and machines interact with and understand the world." Rob Devlin, Metalenz Co-founder and CEO.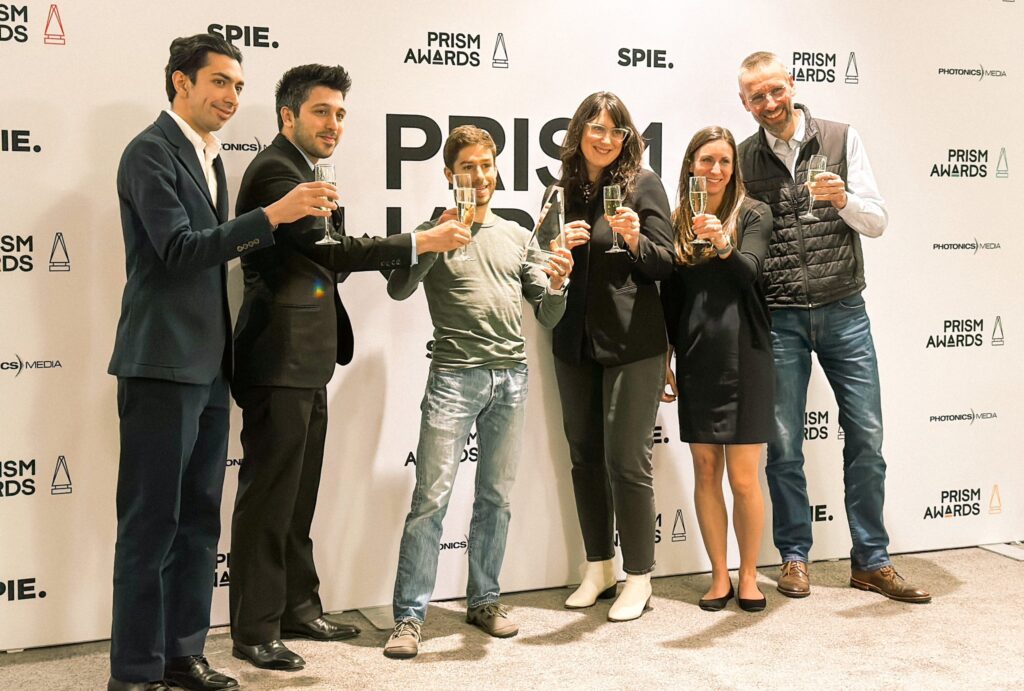 Now in its 15th year, the SPIE Prism Awards reflect the rapidly growing trajectory, exciting latest developments, and rich technical innovations across photonics and photonics-enabled industries. Finalists and winners were selected by a panel of international judges who leveraged their knowledge and acumen from across the technology commercialization and funding sectors. Below is the complete list of the award categories, the winners, and their winning products:
AR VR MR: TriLite Technologies, Trixel® 3
Biomedical: Philophos, KUOS-O100
Cameras and Imaging: Metalenz, PolarEyesTM
Lasers: Kyocera SLD Laser, LaserLight LiFi System
Quantum Tech: QuiX Quantum, 20-mode Quantum Photonic Processor
Sensors: Ocean Insight, SpeedSorterTM
Software: Dotphoton, Jetraw
Test and Measurement: Precitec Optronik, Flying Spot Scanner (FSS 310)
View the full press release from SPIE